Wanna something that could make your living space feel fresh, happy and positive. Your must-have stuff might be Neon Yellow Aesthetic signs.
Tons of the most beautiful neon yellow aesthetic signs of quotes, love quotes, love icons, crafts, diy, and much more are all on NeonGrand. You do not need to take much time to search for a yellow neon sign aesthetic on many sites. All is here! With this collection of Neon Yellow Aesthetic signs, we really hope that you will be into it and encouraged to sign up and choose yours. If you want to get a custom Led Neon Sign, just let us know to make it for you.
Now, let's explore 15+ Neon Yellow Aesthetic Signs you may like.
"Above All, Love" – Love is always a very important part of the life
This Above All Love Neon Sign is a sure way to make any room a super romantic place, shines your room with a neon glow, touches your heart with our chic and black neon lights! It will be perfect to fit your interior like a beautiful memory of unique moments.

"Better Together" – Better than one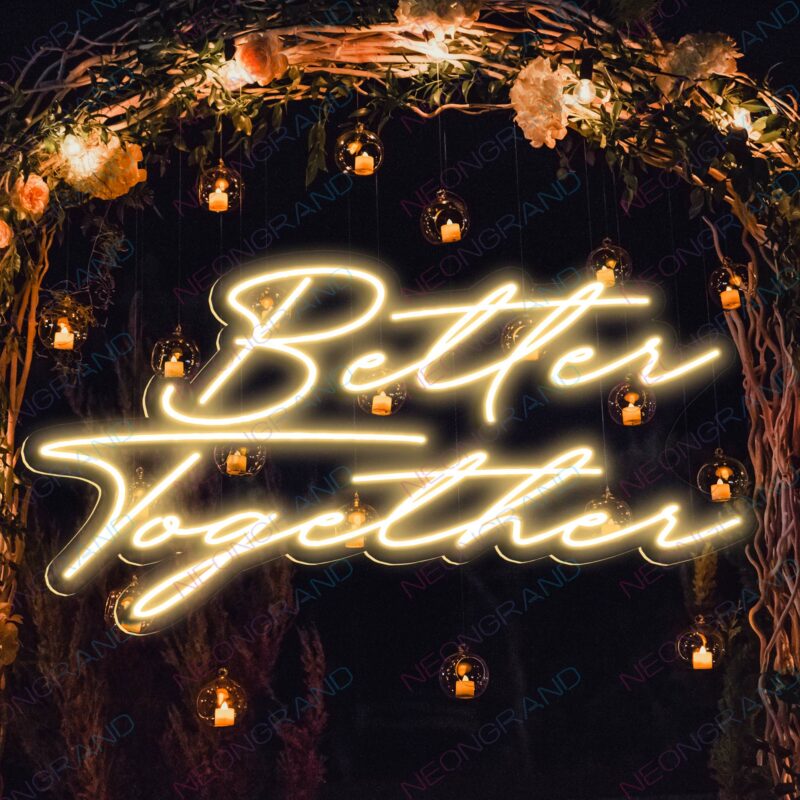 Show your partner that you are completely grateful for their presence in your life with the glow of this special Better Together Neon Sign. Whether it's as a gift or for your special day, no doubt this neon yellow aesthetic sign will be loved by all and elevate your space. These word lights will be a beautiful addition to any wedding backdrop and can be completely customized to suit your style. Go ahead and make it yours!

"Good Vibes" – Be happy
As it is named, these Good Vibes Neon Sign Led Light will bring the best and coolest atmosphere to your house. It must be the best wall neon signs for your room, your party, or simply light up the walls of the front door of your house and increase its elegance. It's time to forget about the dull walls and say hi to the good time! This yellow aesthetic neon sign could be a perfect gift for your loved one. Go ahead and make it yours!

"Dream Big" – …and Think Bigger
With this Dream Big Neon Aesthetic Led Neon Sign, you can add a softy and dreamy vibe to your indoor space. This inspiration neon sign is like rays of sunshine showering positive vibes in your room, especially when they feature messages that keep your confidence up.

"Hello Beautiful"
This Hello Beautiful Neon Sign Led Light is so beautiful and unique that will definitely take your place to the next level. With this yellow aesthetic neon, your space will be taken to the next level that will make you feel so relaxed and comfortable.

"You're like really pretty"
This You're Like Really Pretty Neon Sign Led Light will brighten up your living space and enjoy the beauty of lights! The rich warm glow is perfect for setting the mood, whether you're ready to turn it up and party, or if you're settling in for a relaxing movie night at home. Go ahead and grab one of our best sellers of neon wall signs now!

"Be Like Pineapple"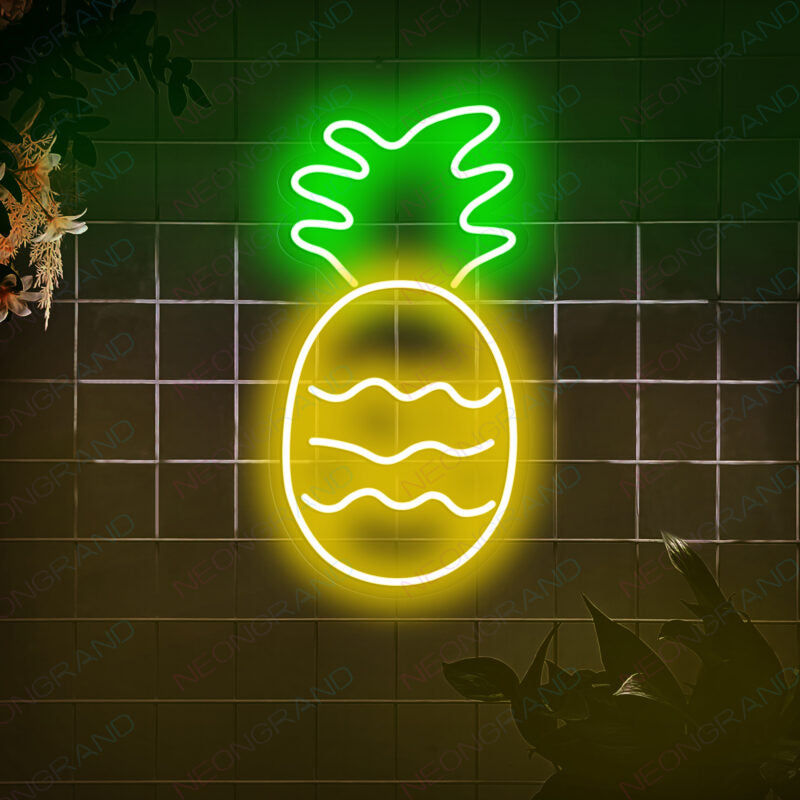 Do you have a big love for pineapple? Don't hesitate to get this unique and beautiful design of Pineapple neon yellow aesthetic sign. It is the perfect neon sign for bedroom, living room, art wall, or anywhere you want to add some brightness. This led neon sign will be a surprising and great gift for your loved one. It's time to light up your room and create your own beauty of art in our style!

"Beer Bar" – Let's cheer up!
Do you wanna add some brightness to your shop or your own living space? Nothing could be better than a Beer Neon Bar Signs. Get this yellow aesthetic neon to make a big surprise and set a funny, charming vibe for your party.

"Let's party"
It's party time. This Let's Party neon yellow aesthetic Sign Led Light is a perfect way to style your bachelorette party. Let's make some differences to make your special party become more special. You'll be catching neon feels for years to come as our signs are built to last!

"It was all a dream"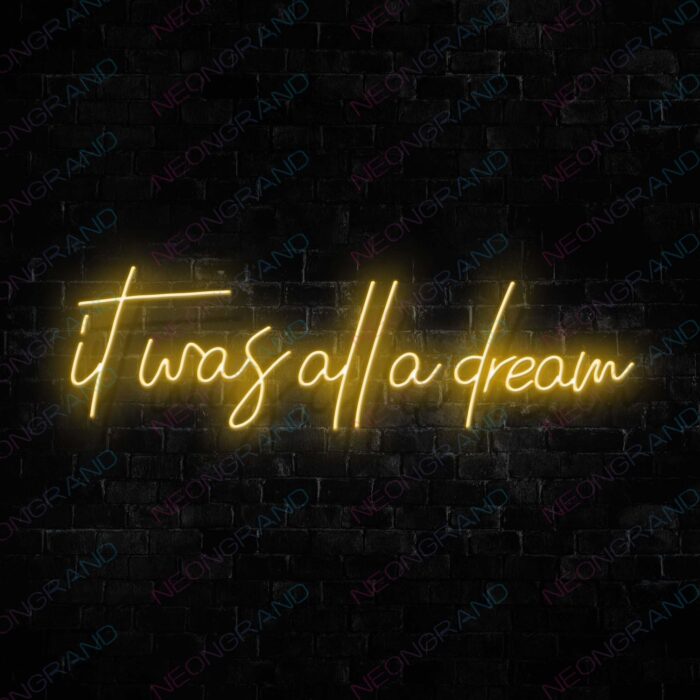 Just a lyric in an iconic song, this It Was All A Dream yellow neon sign aesthetic can be a perfect neon wall sign for your room and even more gorgeously in your wedding or ceremony. Don't hesitate and grab one to take your space to the next level!

Any more interesting ideas about the neon yellow aesthetic sign? Just feel free to share with NeonGrand. Our designer and workmanship will help you make it real so don't hesitate to contact us here!
View more: Multi-Color Neon Signs