If you are looking for some unique and stuning decor ideas for your bach bash, this blog post is for you! Keep reading and let us help you to get the best bacheloretter party ever with a seleciton of the most beautiful and gorgeous bachelorette party signs.
Your big day is coming and that's the reason to get an unforgettable bash. We know that decoration is also a big deal, whether you're a bride-to-be or an event planner. So we're doing the work for you! So easy to set the mood or make a statement, bachelorette party signs will be the best choice for all themes. With the variety in designs and colors, just get whatever you want, your favorite quotes, some bachelorette sayings for signs or just traditional decor,…! The party is yours and it will be your style! In this post, we will look at several different decor ideas for bachelorette signs and backdrops. Ready to get started? Enjoy now!
Our Favorite Bachelorette Party Signs That You May Love
Let's explore our top-notch selection of the best bachelorette signs that will fit any theme.
Bach Shit Crazy Balloon Banner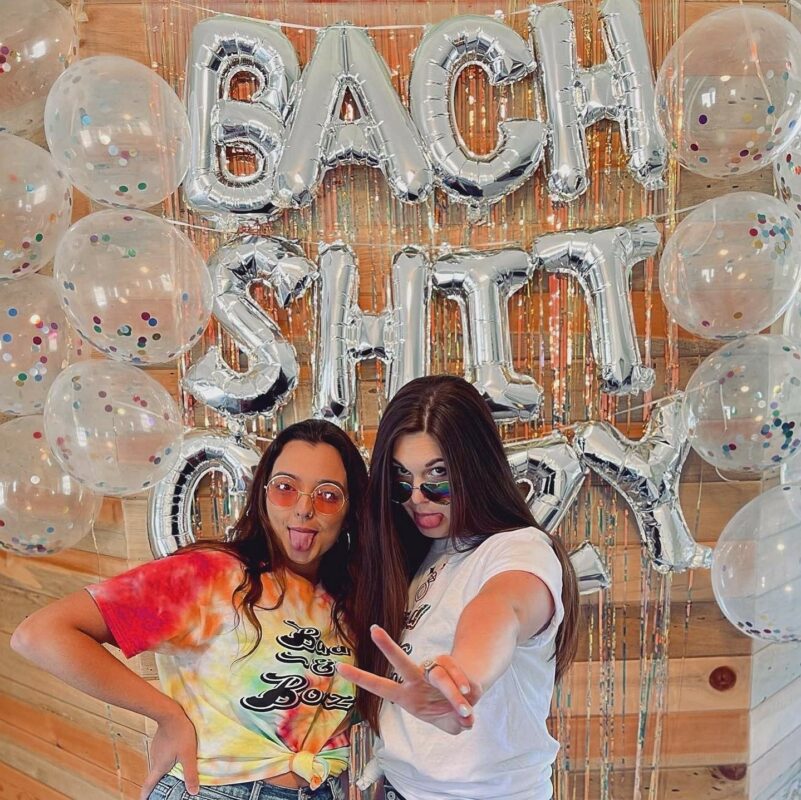 Get fun and crazy! Let's start with this Bach Shit Crazy balloon! This is one of our favorite bachelorette party sayings. This sign features rose gold balloons and will make any bride laugh as she poses for photos in front of it. Make sure the night lives up to the bachelorette party label.
Bach That Ass Up Balloon Banner
This will be a wonderful addition to your bachelorette party. If you are looking for some sign saying for the indoor parties or bachelorette yard signs, it is the one to go for! This stunning decor idea surely takes your space to the next level. Imagine how beautiful and photo-worthy it is! You and your girls gang absolutely enjoy a great time together before your big day. You can also choose your favorite color but we recommend the rose gold, rose or silver is the most suitable to set the mood.
Girls Just Wanna Have Fun Girl Neon Sign Led Light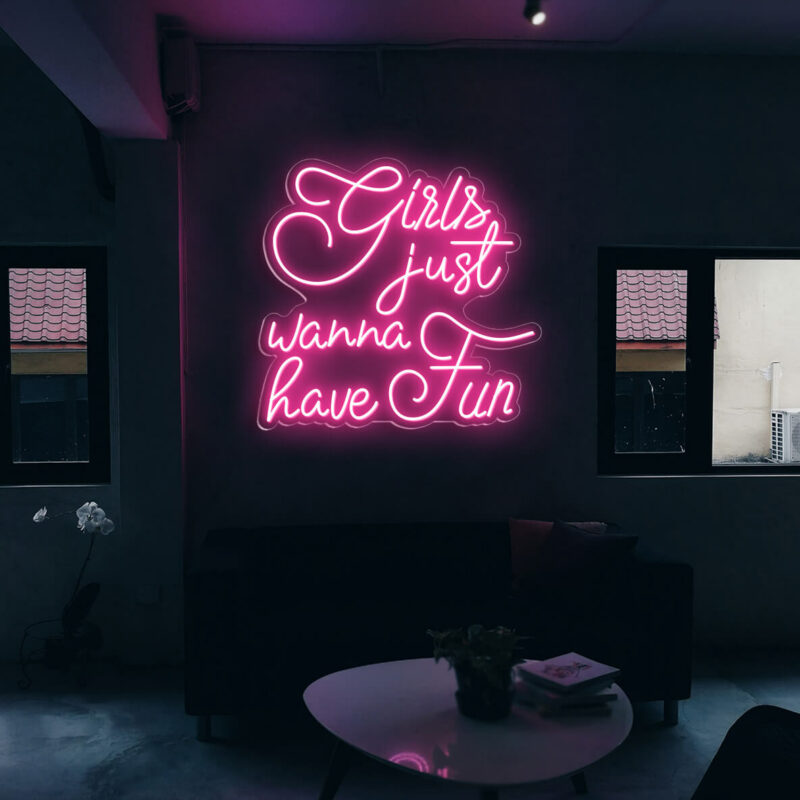 Wanna get something unique and gorgeous? Here we go! It's time to light up your party and have fun with this stunning girl neon sign. It will illuminate the environment with its highly appealing gloss and the beauty of neon light will surely set up the vibe you've dreamed of. A great choice for your funny bachelorette party signs!
Bride To Be Neon Sign
If you love the minimalist style or traditional things, you can choose this old but gold quote: bride-to-be. Straight forward sign is the classic way to go if you don't have any decor ideas or are not in the mood for creation. Keep the simple is always an intelligent choice as this bride to be neon sign is so stunning and gorgeous in neon light.
Miss to Mrs With All My Bitches Bachelorette Party Banners Signs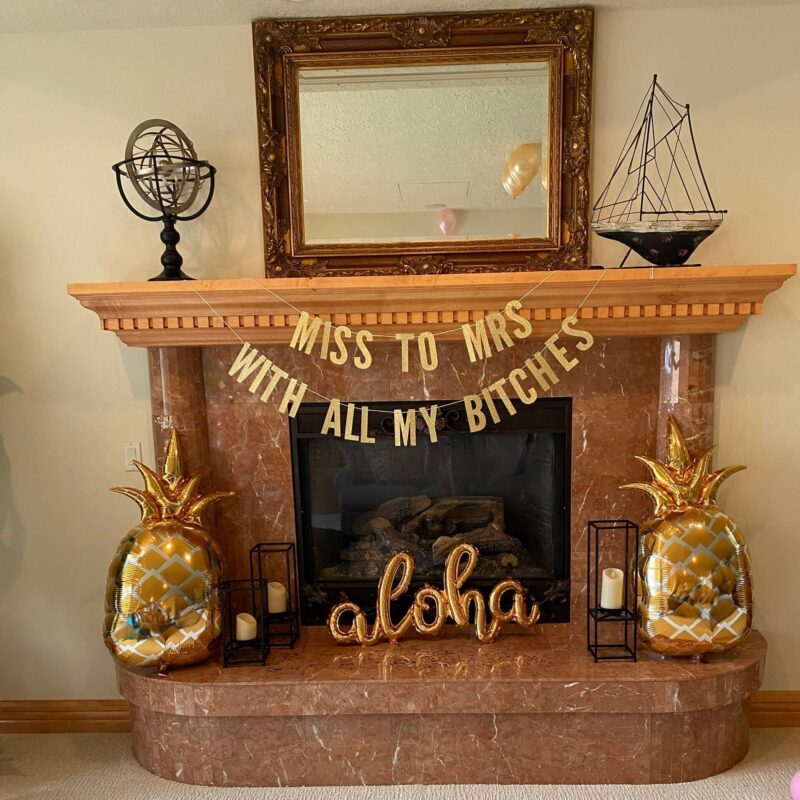 Let's go girls! The night is yours! Miss to Mrs With All My Bitches banner will be a cute and sparkly touch to your bachelorette party. Gather your girls gang and it's time to party!
Rose All Day Neon Sign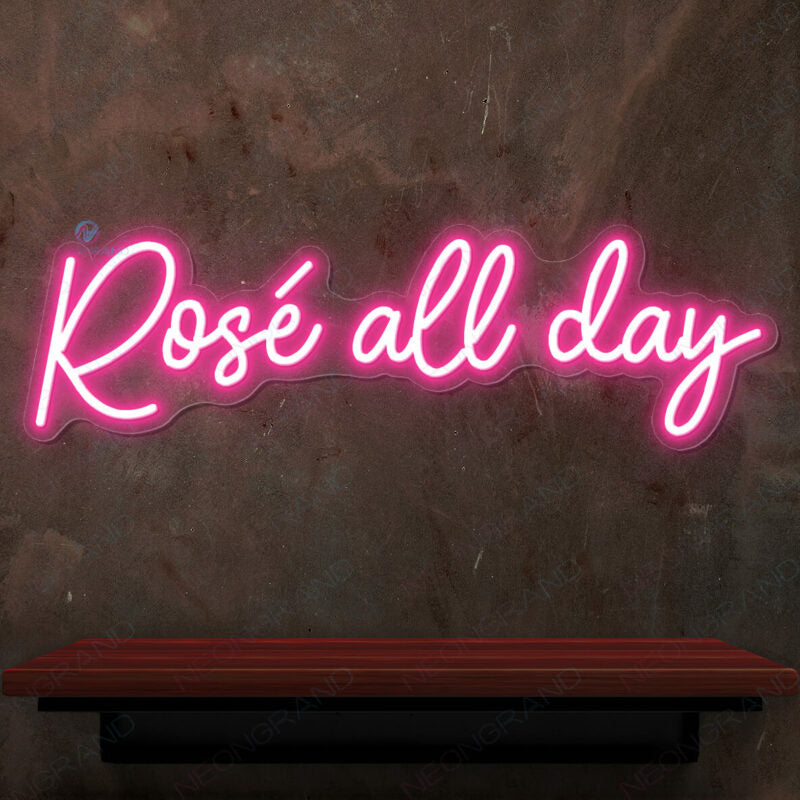 If you're organizing a rose gold themed party or enjoy a glass of blush wine, consider this "Rose All Day" sign for your bachelorette party signs. It's short and to the point, and you'll be sipping in style. Congratulations on the finest bachelorette celebration ever!
Bachelorette Party Signs Photo Booth Props
Your party will become the talk of the town with these beautiful Bachelorette Party Signs Photo Booth Props. Take some photos and treasure every moment with your sister, get fun now!
Cheers Neon Sign
Sister, keep things simple! This is a highly cheerful (drunk) way of saying congratulations. If you utilize this sign, be ready to give a toast with an amazing wedding shower speech.
That's our selection of the best bachelorette party banners signs. Do you have any favorites? Hope this post will help you to get the best party ever with your sisters or at least get some inspiration for your bachelorette party decor. If you have other ideas, just feel free to share with us and we will together fill up this list!
View more: The Best Bridal Shower Signs Ideas To Save The Day!